Join Us in San Diego or Online
Neuroscience 2022 will be held in-person in San Diego, CA, November 12-16. SfN will also offer a sampling of annual meeting content virtually, including the opportunity for virtual posters. Learn more about the Neuroscience 2022 Virtual Component.
Each year, scientists from around the world congregate to discover new ideas, share their research, and experience the best the field has to offer. Attend so you can: present research, network with scientists, attend session and events, and browse the exhibit hall.
Join the nearly half a million neuroscientists from around the world who have propelled their careers by presenting an abstract at an SfN annual meeting — the premier global neuroscience event.
While it is inevitable that circumstances will continue to evolve leading up to November, at this time SfN is highly recommending that masks be worn at Neuroscience 2022, in accordance with local health authorities in San Diego, CA. This information is subject to change as necessary.
Additionally, SfN requires all participants (attendees, exhibitors, and guests) be fully vaccinated in order to attend Neuroscience 2022 in-person. The definition of fully vaccinated falls to the criteria of the person's home country, with a vaccine approved by the World Health Organization. Refer to the World Health Organization's list of approved vaccines and guidelines for full vaccination, including a list of approved vaccines. There will be no exceptions to the vaccination requirement to attend Neuroscience 2022 in person.
For more information, read our health and safety policies.
Join our email list to receive annual meeting updates.
Neuroscience 2022 Overview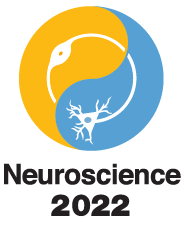 Networking Options at Neuroscience 2022
Register for SfN's Neuroscience 2022 Graduate School Fair! It will be held during the Annual Meeting 2022 from Saturday November 12 through Tuesday November 15 with 2-day and 4-day booth exhibit options.


Organize your own neuroscience-related event onsite in San Diego! Review the satellite event policies now. Submission is now open.


Connect and engage informally with registered attendees virtually or in-person outside of the SfN Program hours. No fee or meeting room required. Meet up at your preferred off-site location. SfN will list your event date, time, location and contact information only in the mobile app and Neuroscience Meeting Planner. The submission period has now closed.