See You in San Diego
Neuroscience 2022 will take place in San Diego, CA on November 12–16, 2022.
Each year, scientists from around the world congregate to discover new ideas, share their research, and experience the best the field has to offer. Attend so you can: present research, network with scientists, attend session and events, and browse the exhibit hall.
Join the nearly half a million neuroscientists from around the world who have propelled their careers by presenting an abstract at an SfN annual meeting — the premier global neuroscience event.
Neuroscience 2022 Overview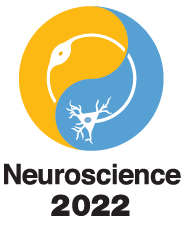 Abstract Submission Opens in June

Abstract submission for Neuroscience 2022 will open on Tuesday, June 7 and will close on Tuesday, June 21 at 5 p.m. EDT.

Registration Opens in Summer

Registration for Neuroscience 2022 will open in the summer. Check back later for dates.
Neuroscience 2022 Session Proposals
Check back later for proposal submission guidelines.
Networking Options at Neuroscience 2022
Proposals will open in early December and will be accepted through Tuesday, January 25, 2022, 5 p.m. EST.

Satellite/Ancillary Events

Organize your own neuroscience-related event onsite in San Diego! Satellite policies with more details and deadlines will be available soon.


Meet-Ups: A New Networking Opportunity for SfN Members

Connect and engage informally with registered attendees virtually or in-person outside of the SfN Program hours. No fee or meeting room required. Meet-Up at your preferred off-site location. SfN will list your event date, time, location and contact information only in the mobile app and NMP. Submission form will be available in September.