Science Educator Award
Submissions Open: Mar 29, 2022, 12:00 AM, EST
Submissions Close: May 19, 2022, 12:00 AM, EST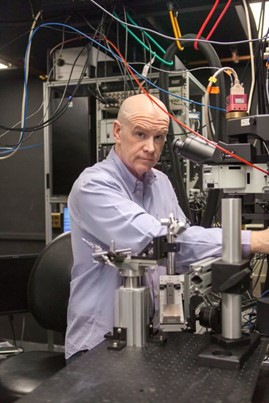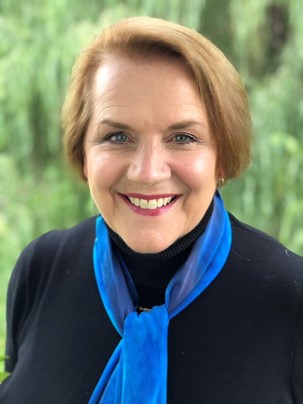 The Science Educator Award, supported by The Dana Foundation, honors up to two neuroscientists who have made significant contributions to educating the public about neuroscience: one who conducts education activities fulltime, and/or one who devotes his/her time primarily to research while conducting outreach, policy and education activities.
Recipients receive a $5,000 honorarium, opportunity to write a feature commentary on science education in eNeuro, and complimentary registration, transportation (economy air or ground), and two nights hotel accommodations for the SfN annual meeting. The SfN president presents the award at a lecture at the meeting.
For more information, please review the Awards and Funding FAQs.
Nomination Criteria & Materials
Nomination Criteria:
Self-nomination is not permitted.
Nominees do not need to be SfN members.
Nominations must be made or endorsed by an SfN member.
No person may nominate more than one candidate.
Current SfN officers and councilors are ineligible for nomination.
Due to potential conflicts of interest, members of the selection committee may not be the nominees, and they cannot serve as nominators nor write letters of recommendation for this prize.
Nomination materials include the following:
One nomination letter (maximum five pages) with a summary of activities demonstrating the nominee's contributions to public education
Maximum of two optional letters of recommendation
Maximum of three optional letters of support from members of the public impacted by the nominee's efforts
Abbreviated portfolio of the nominee's work containing documentation of his or her efforts such as educational materials (video files, photographs, website links), publications (newspaper articles, manuscripts, books), and other printed materials (curriculum)
Current CV
Eligibility
Nominee must be actively involved in teaching and/or outreach activities at the time the prize is given. Types of activities considered include:
Programs for professional development of teachers and student research mentorships
Development of educational resources, books, magazines, and newspaper articles
Broadcasting
Lectures
Website development and other public education and outreach activities about neuroscience
Exhibit design
Variety of media formats, including blogs, videos, movies, audio recordings, television, magazines, etc.
Nominators are encouraged to identify candidates whose contributions reach broad audiences that include children, primary and secondary teachers, women, minorities, and persons with disabilities.
Past Award Winners
2020: John Pollock, PhD
2018: Fumiko Hoeft
2017: Paula L. Croxson, DPhil
2016: Norbert Myslinski, PhD
2012: David M. Eagleman, PhD, and Jay N. Giedd, MD
2011: Janet Zadina, PhD
2010: James Olson, PhD
2009: Janet M. Dubinsky, PhD
2008: Thomas A. Woolsey, MD
2007: David P. Friedman, PhD
2006: Roberta Diaz Brinton, PhD
2005: Colin Blakemore, PhD
2004: Rochelle Schwartz-Bloom, PhD
2003: Eric Chudler, PhD
NGA/SEA Selection Committee