Responsible Conduct of Research Short Courses
Join SfN's effort to support and promote rigorous science.
Register when you register for SfN's Annual Meeting!
SfN is committed to supporting and promoting rigorous science. This half-day short course on the topic of responsible conduct occurs on the Friday before SfN's annual meeting. Training includes lectures and guided discussions that enable you to explore varying topics through a neuroscience-specific lens. The course meets NIH requirements for instruction in the responsible conduct of research.
Responsible Conduct of Research: Tackling Challenges in Data Management, Collection, Sharing
Organizers: Drs. Rosalind Segal, Alycia Mosely Austin, Lique Coolen, Michael Fox, Patrick Hof, and Elba Serrano.
Facilitators: Dr. Anita Bandrowski, Dr. Karin Dumstrei, Dr. Damian Okaibedi Eke, Dr. Satrajit Ghosh
Date & Time: November 11, 1:00-5:30pm PST
Location: San Diego Convention Center, Room 10
Description: As science grows increasingly open and collaborative, it is critical for investigators to have a robust plan for data collection, management, and sharing to adhere to changing data sharing mandates. In this short course, experts will discuss the ways they govern, organize, manage, and share scientific data both inside and outside the lab. Attendees will learn to incorporate best practices for receiving, storing, and sharing open data as researchers, libraries, organizations, and faculty, which will also help with responding appropriately to the requirements of the forthcoming NIH-wide Policy for Data Management and Sharing.
---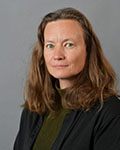 Dr Bandrowski trained as a bench neurophysiologist, working to elucidate physiological mechanisms of learning and epilepsy. However, soon after postdoc, Dr. Bandrowski began to work in data, starting with the annotation of the human genome for Celera Inc. Dr. Bandrowski moved to neuroinformatics with the award of the Neuroscience Information Framework by the NIH's Blueprint for Neuroscience. The goal of this project was to create a comprehensive list of databases for neuroscience and to federate search across as many of these databases as possible. The framework grew to the most comprehensive search system for neuroscience data on the web. This broad overview of the data landscape highlighted the need to align and structure data and dearth of reagent information, especially how reagents and tools are cited in the scientific literature. To address reagent underreporting issues, Dr. Bandrowski serves as the lead for the Research Resource Identification, RRID, Initiative, a group dedicated to transforming scholarly communication, which has recently become a non-profit organization. RRIDs are unique identifiers for Key Biological Resources, aggregated by our group from community databases and requested from authors in participating journals.
---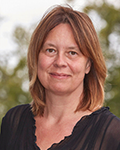 Dr. Karin Dumstrei is a Senior Scientific Editor at The EMBO Journal and Managing Editor for the European Molecular Biology Organization Press. Karin received her PhD from the University of California Los Angeles where she studied DE-cadherin mediated cell adhesion in Drosophila in the lab of Volker Hartenstein. She then went to the Max Planck Institute for Biophysical Chemistry in Göttingen where she worked on primordial germ cell migration in zebrafish with Erez Raz. Karin joined The EMBO Journal in 2005.
---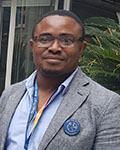 Damian Okaibedi Eke is Senior Research Fellow at the Centre for Computing and Social Responsibility (CCSR) at De Montfort University, UK. Dr Eke is the Data Governance coordinator for the EU Human Brain Project. He is the co-chair of the International Brain Initiative (IBI) International Data Governance Taskforce. His research interests cover critical philosophical issues at the intersection of Technology, Data and Society including; Data Governance, Ethics of Emerging Technologies, Responsible Innovation and ICT4D.
---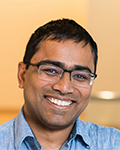 Satrajit Ghosh is a Principal Research Scientist at the McGovern Institute for Brain Research at MIT and an Assistant Professor of Otolaryngology - Head and Neck Surgery at Harvard Medical School, and is a computer scientist and computational neuroscientist by training. He directs the Senseable Intelligence Group (https://sensein.group/) whose research portfolio comprises projects on spoken communication, brain imaging, and informatics to address gaps in scientific knowledge in three areas: the neural basis and translational applications of human spoken communication, machine learning approaches to precision psychiatry and medicine, and preserving information for reproducible research and knowledge generation. He is a PI of the DANDI project, a BRAIN Initiative archive and collaboration space for cellular neurophysiology, of Nobrainer, a framework for deep learning applications in neuroimaging, and was one of the lead architects of Nipype, a workflow platform that supports the neuroimaging community. He is a strong proponent of open and collaborative science.
Previous Courses
Course book materials and recordings from previous courses are available for review
2019:
Cultivating Professionalism and Excellence in the Research Landscape
2018:
Power Dynamics in Academia
2017:
Neuroethics and Public Engagement: Why, How, and Best Practices
2016:
Record Keeping and Data Management for High-Quality Science
2015:
Optimizing Experimental Design for High-Quality Science