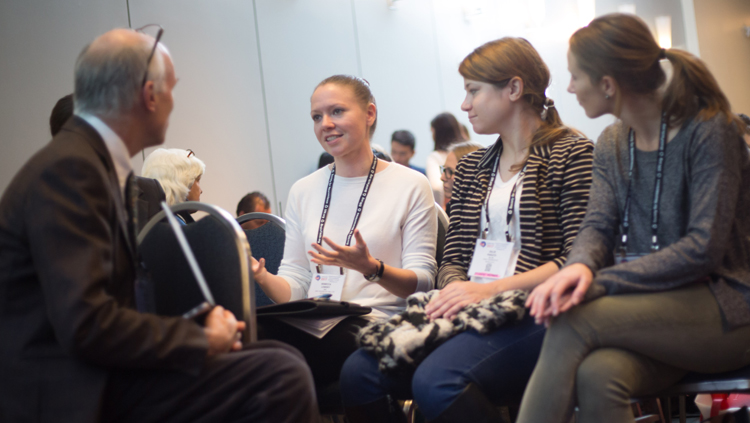 Today's Leaders Training Tomorrow's Scientists
Our institutional membership program seeks out the best and the brightest in the field, so future generations can fulfill their potential.
Resources for Faculty and Students
Discover SfN awards for students, postdoctoral fellows, and scientists in the field for a decade or less who have contributed remarkable research or achievements.
Institutional Program Membership
Academic departments and programs can join in order to:
Attend the Department and Programs Workshop at our Annual Meeting
Receive reduced registration for the Graduate School Fair
Get discounts on Neurojobs listings
Be listed in the Neuroscience Departments and Programs Directory
Trainees associated with one of SfN's IP members are now eligible to receive unlimited access to articles, videos, and webinars on Neuronline, SfN's home for online learning. Learn more.
Partner Organizations Focused on Training
This organization represents medical school departments who focus on the neural sciences

An international organization for undergraduate-level research and education

Represents over 150 European graduate schools and programs through the Federation of European Neuroscience Societies (FENS)