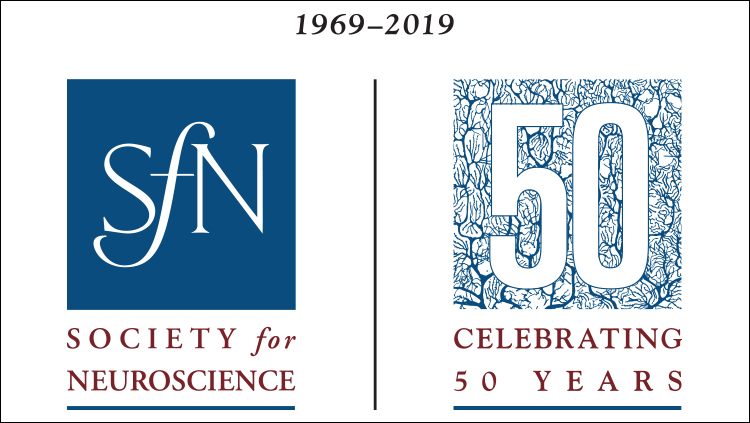 Celebrating 50 years of the Society for Neuroscience
2019 — 2020
Learn About the Society's 50th Anniversary Celebrations
Since its founding in 1969, SfN has played a critical role in supporting the field of neuroscience. Now in our 50th year, the Society is excited to commemorate advances in global neuroscience research and the members who are dedicated to furthering the field.

SfN's mission to advancing and advocating for scientific exchange, supporting diversity and career training, and educating the public about the importance of neuroscience research remains at the forefront of our work. Through our annual meeting, journals, web platforms, and public engagement efforts, SfN continues to be a leader of the global neuroscience field, and we are excited to share our 50th anniversary with you.
In the coming months, SfN will be releasing content across its web platforms that showcases and celebrates the Society's 50 years of supporting neuroscience research, including an updated History of SfN essay spanning 1995 through 2019, special events at Neuroscience 2019 and 2020, and a special 50th anniversary podcast series celebrating the growth and future of neuroscience.
50th Anniversary Working Group
SfN would like to thank the following volunteers:
Magda Giordano (co-chair)
Larry Swanson (co-chair)
Bernice Grafstein
Yevgenia Kozorovitskiy
Alexxai Kravitz
Brian MacVicar
Gordon Shepherd
Celebrate with SfN
SfN invites you to help us commemorate 50 years.
SfN meetings gather thousands of neuroscientists from around the world to debut cutting-edge research on the brain and nervous system.