Join or renew SfN membership before abstract submissions open on May 31.
Nemko Prize in Cellular or Molecular Neuroscience
Submissions Open: Mar 29, 2022, 12:00 AM
Submissions Close: May 19, 2022, 12:00 AM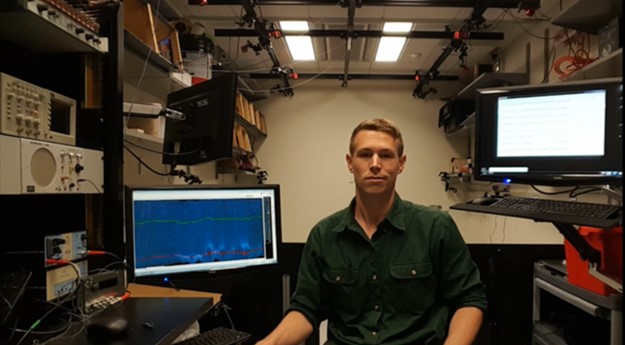 The Nemko Prize in Cellular or Molecular Neuroscience, supported by The Nemko Family, recognizes a young neuroscientist's outstanding PhD thesis advancing understanding of molecular, genetic, or cellular mechanisms underlying higher brain function and cognition.
Recipients receive a $2,500 prize and complimentary registration, transportation (economy air or ground), and two nights hotel accommodations for the SfN annual meeting. The SfN president presents the prize at a lecture at the meeting.
For more information, please review the Awards and Funding FAQs.
Nomination Criteria & Materials
Nomination Criteria:
Self-nomination is not permitted.
Nominees do not need to be SfN members.
Nominations must be made or endorsed by an SfN member.
No person may nominate more than one candidate.
Current SfN officers and councilors are ineligible for nomination.
Due to potential conflicts of interest, members of the selection committee may not be the nominees, and they cannot serve as nominators nor write letters of recommendation for this prize.
Nomination materials include the following:
One nomination letter from the nominee's PhD mentor(s). No additional letters will be accepted.
Four- to six-page (typed, double-spaced) thesis abstract with names and departmental affiliations of thesis committee members
List of attributions explaining (in the case of collaborative work) which were the contributions of the nominee compared to his/her co-workers.
Current CV (include date of thesis defense)
All nomination materials must be in English, including full theses if invited for the second round review. For nominees with theses in a language other than English, the selection committee will accept an extended abstract and peer-reviewed publication, both written in English.
Eligibility
Nominees must have a thesis submitted and approved between January 1 and December 31 of the preceding calendar year.
Past Awardees
Nemko Prize Selection Committee
Chairperson
Term Ends
Iriki, Atsushi


RIKEN Center For Biosystems Dynamics Research

12/31/2023