Jennifer N. Bourne Prize in Brain Ultrastructure
Submissions Open: Mar 29, 2022, 12:00 AM
Submissions Close: May 19, 2022, 12:00 AM
Donate to the Jennifer N. Bourne Prize
Bourne Prize is final option in the drop down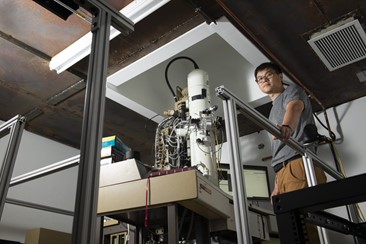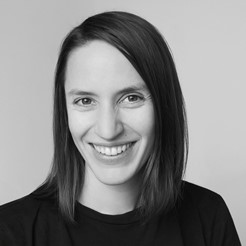 The Jennifer N. Bourne Prize in Brain Ultrastructure, funded by Kristen M. Harris, recognizes an early-career neuroscientist for outstanding work that advances our understanding of brain structure and structure-function relationships at the nanometer scale.
The prize may be awarded for discoveries made through visualization, reconstruction, measurement, and theoretical modeling of ultrastructural components including synapses and other junctions, the cytoskeletons, ribosomes, organelles, and other subcellular structures, or for advances in relevant technologies such as sample preservation, imaging, reconstruction, and data storage and dissemination.
Recipients receive a $5,000 prize and complimentary registration, transportation (economy air or ground), and two nights hotel accommodations for the SfN annual meeting. The prize is presented at the SfN annual meeting.
For more information, please review the Awards and Funding FAQs.
About Dr. Jennifer Bourne:
Dr. Jennifer N. Bourne was a beloved friend and colleague. She was an anatomist, electrophysiologist, and above all a passionate electron microscopist whose papers on structural plasticity at synapses are considered classics in the field. The serial electron microscopy (EM) volumes she imaged across the time course of long-term potentiation are broadly mined by scientists eager to understand synaptic plasticity in neural circuits. As the director of an EM core facility, Jennifer shared her expertise with researchers across the world.
Nomination Criteria & Materials
Nomination Criteria:
Self-nomination is not permitted.
Nominees do not need to be SfN members.
Nominations must be made or endorsed by an SfN member.
No person may nominate more than one candidate.
Current SfN officers and councilors are ineligible for nomination.
Due to potential conflicts of interest, members of the selection committee may not be the nominees, and they cannot serve as nominators nor write letters of recommendation for this prize.
Nomination materials include the following:
Two (2) letters: One (1) nomination letter from an SfN member, and one (1) letter of support. Both letters should describe the importance of the nominee's work for Brain Ultrastructure Research.
Current CV.
One publication or other publicly available effort indicating the candidate's specific role in the research.
All nomination materials must be in English.
Eligibility
The purpose of this prize is to foster the next generation of brain ultrastructure scientists. Hence, the prize will be limited to Assistant Professors or Research Scientists within the first five years of their academic appointments*. The prize can be given for relevant work from any stage in their careers. Nominations of women and historically under-represented groups are strongly encouraged.
*Time taken off for child-rearing does not count in these totals. Part time work and other special circumstances are evaluated at the discretion of the committee.
Past Awardees
Jennifer N. Bourne Prize Selection Committee
Chairperson
Term Ends
Cline, Hollis T


The Scripps Research Institute

12/31/2023