Renew Your Membership
One Mission. Global Community. Together We are Stronger.
Join Us.
Have you been a member before? Don't create a new account, log in to renew online.
*Insert Online Steps to Renew*
Or mail your check with your member number to:
Society for Neuroscience
Membership Department
1121 14th Street NW, Suite 1010
Washington, DC 20005
Membership Categories and Dues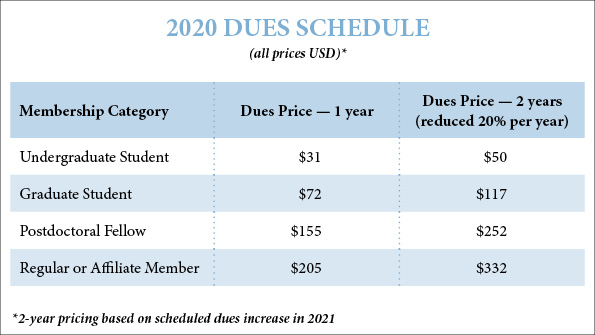 To renew or apply, determine which membership category is right for you. Residents of developing countries are eligible for reduced dues rates.